---

Exhibit Photos
---
Cosprop is a costume house that has made costumes for many major films. They have a large collection of the costumes they have made, and they are actually available for exhibition.
This particular exhibit, called Cinematic Cotoure, features original costumes made for such films as Ever After, Onegin, Miss Potter, Becoming Jane, and many more!!
It doesn't appear yet like it will tour, but it was at a local mall, and sponsored by the College for Creative Studies in Detroit, Michigan.
Some kind people have let me repost their photos. You can find them on the individual pages below:
Exhibit Photo from Cinematic Couture by Michael Nienaltowski (flickr: nino63004)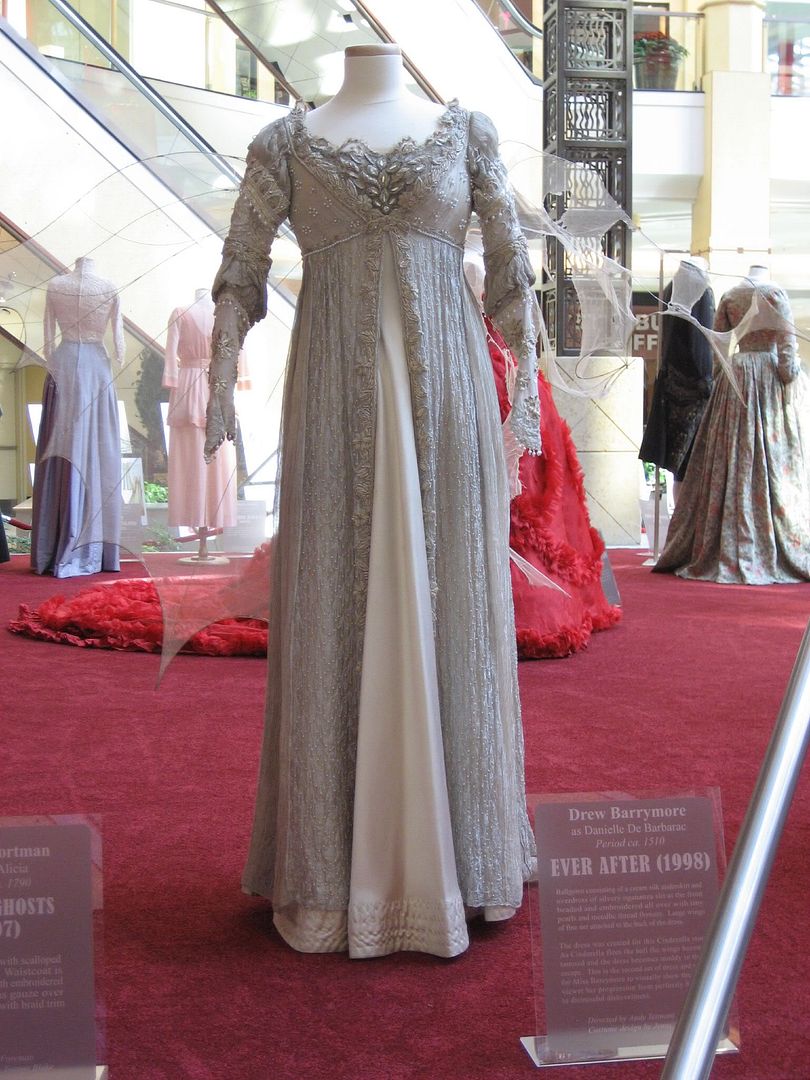 Exhibit Photo from Cinematic Couture by Gail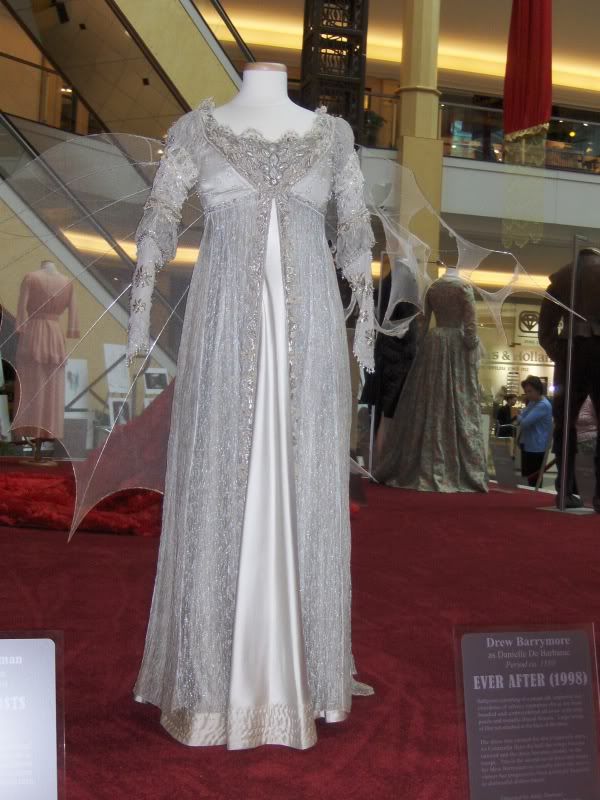 Exhibit Photo from Cinematic Couture by Jayne Damron
Exhibit Photo from The Detroit News
Exhibit Photo from Cinematic Couture by http://wbrooks.deviantart.com
One of Angelica Huston's gowns was on display in the Cinematic Couture exhibit in Florida! Thanks to Lindsay for this image of it!
-H of Candid Cool (http://candidcool.blogspot.com) also got a photo, and a description.
This court gown is of figured velvet with Indian Embroidery on Brocade. The front panel is also Indian embroidery but a different pattern. The embroidery on the slashed sleeves include cornely work (a chain stitch) and gold wire which is twisted in to tiny springs (sometimes called "worms"). The hanging over sleeve is lined with gold lame. The pleating to the neckline is antique pleating, typically illustrated by the irregularity of the pleats. The same fabric is used in the slashes on the sleeves.
---
---
| | |
| --- | --- |
| | Support EverAfterCostumes! |
| | |
| --- | --- |
| | All pictures and themes are copyright Fox or their creators. All original work is protected by intellectual property laws. No copyright infringement is intended. Site design and all graphics and content created by me is copyright Maggie. I reserve the right to add or subtract content to this site soley at my own discretion. |
Contact me. Please note I DO NOT sell costumes or wedding dresses. Please don't ask me to sew you one.